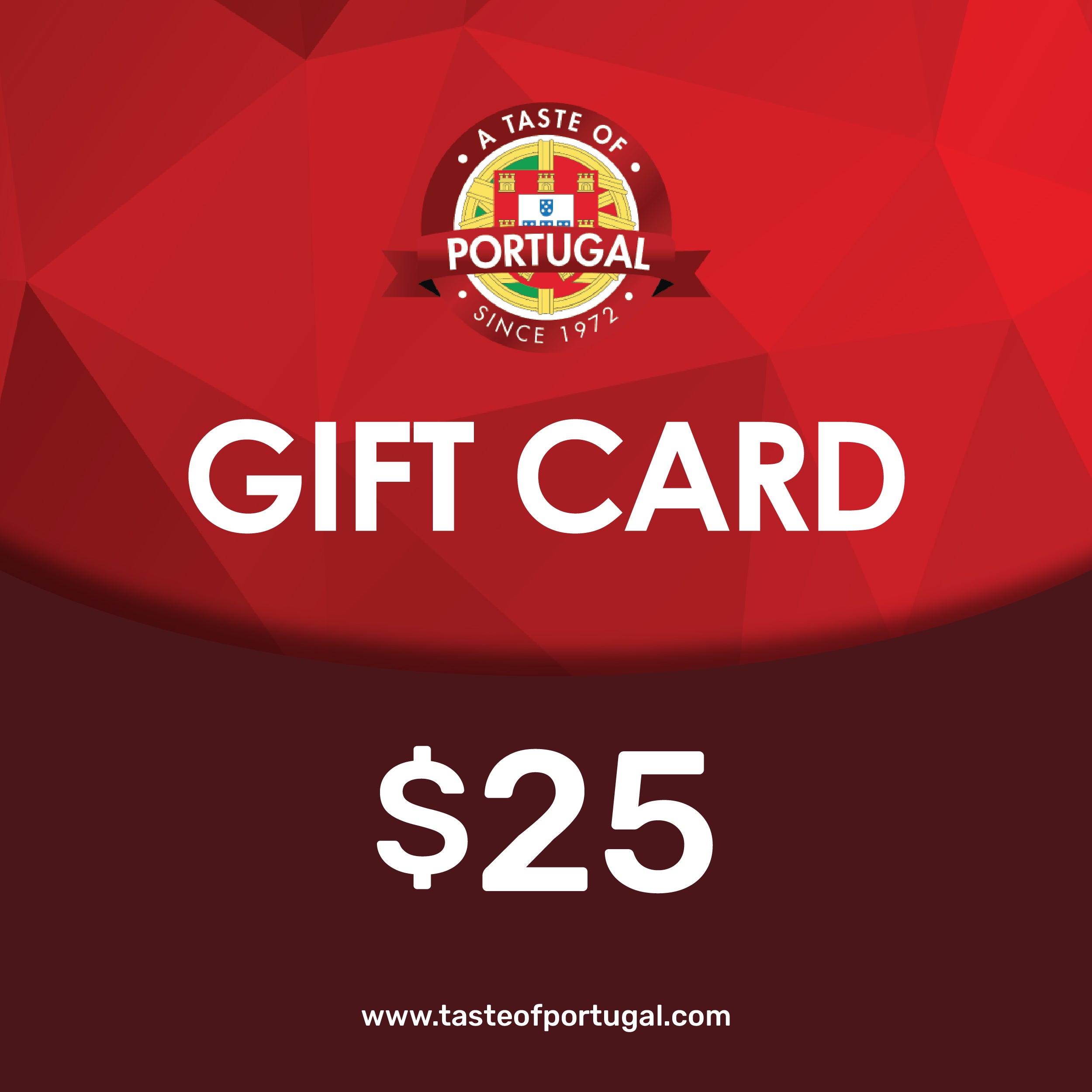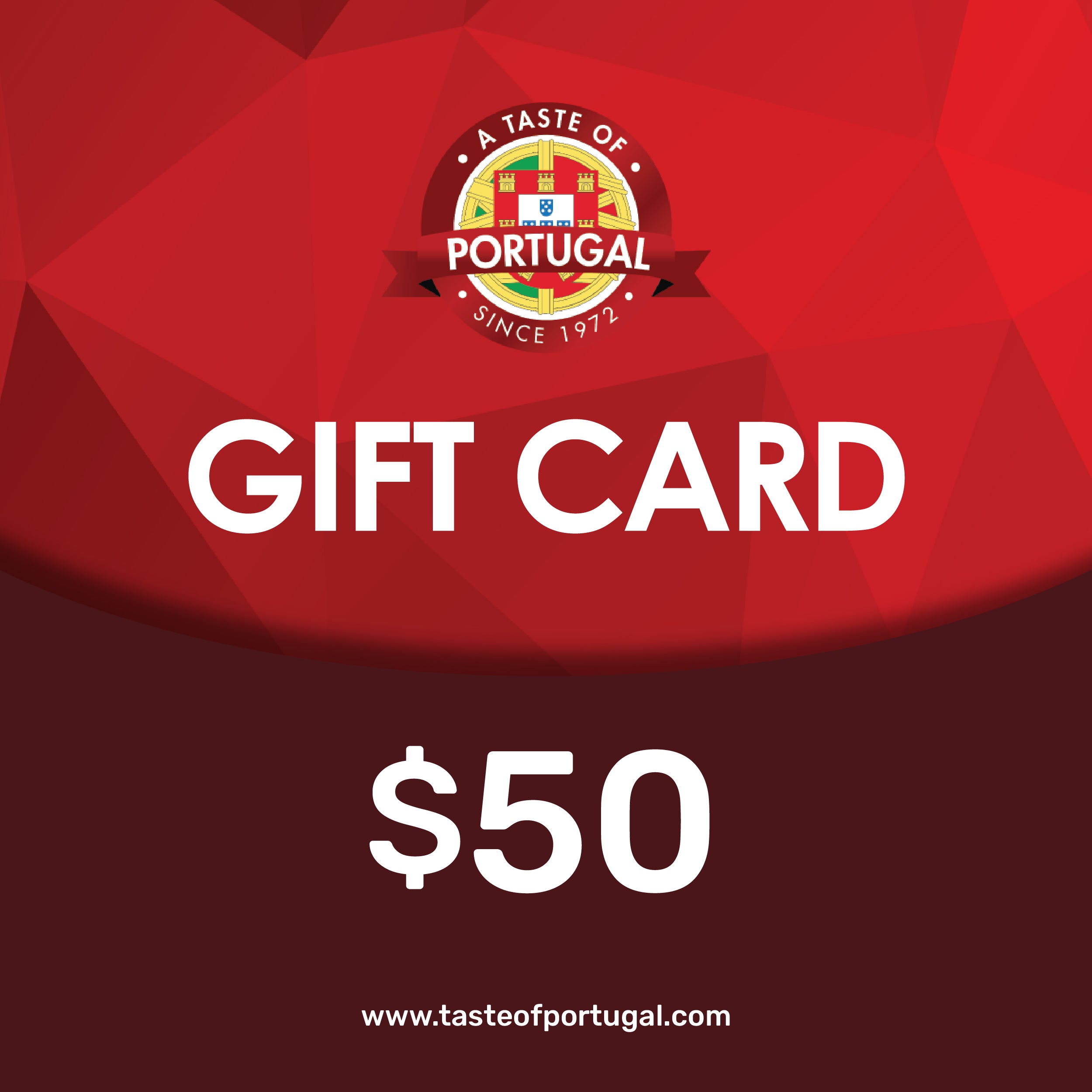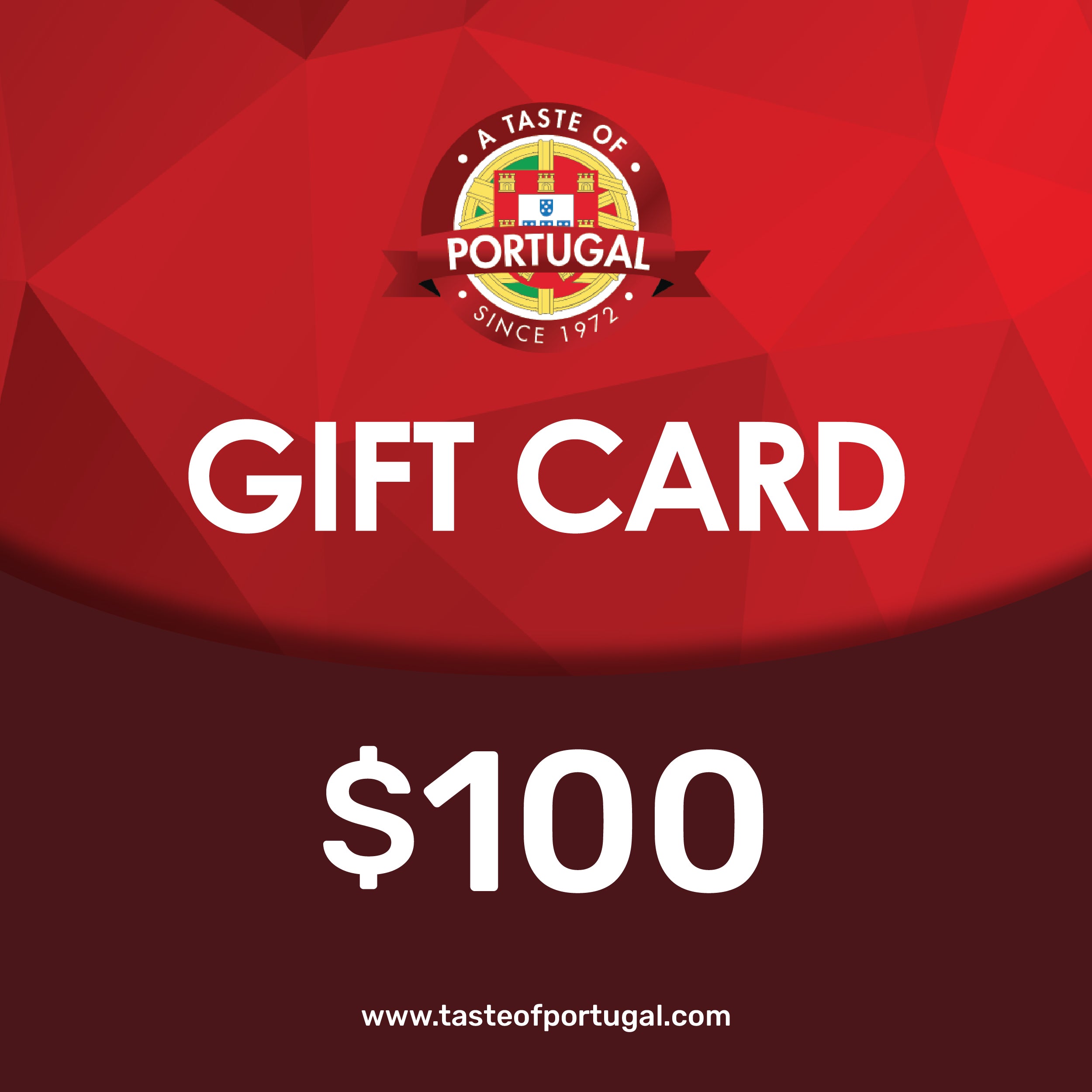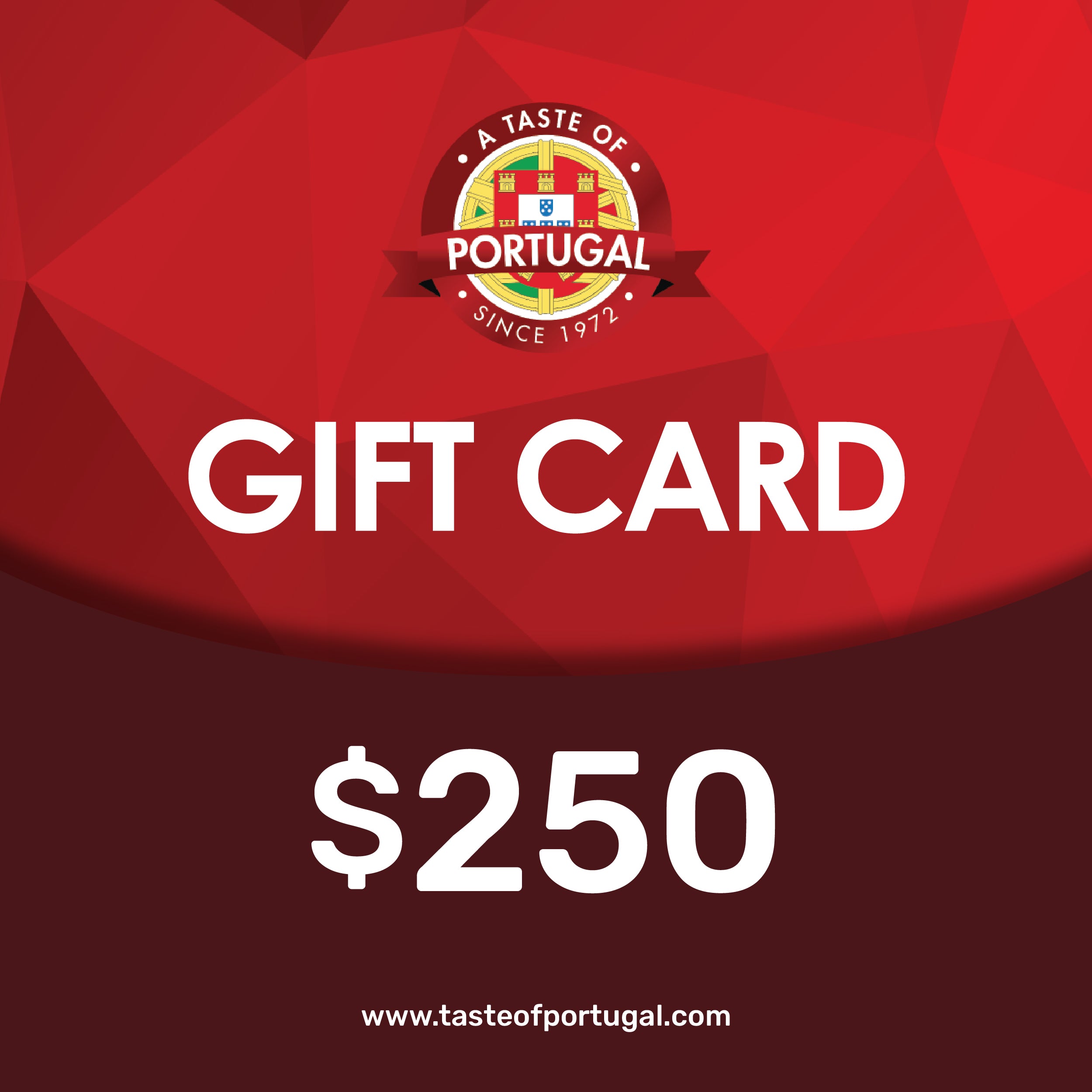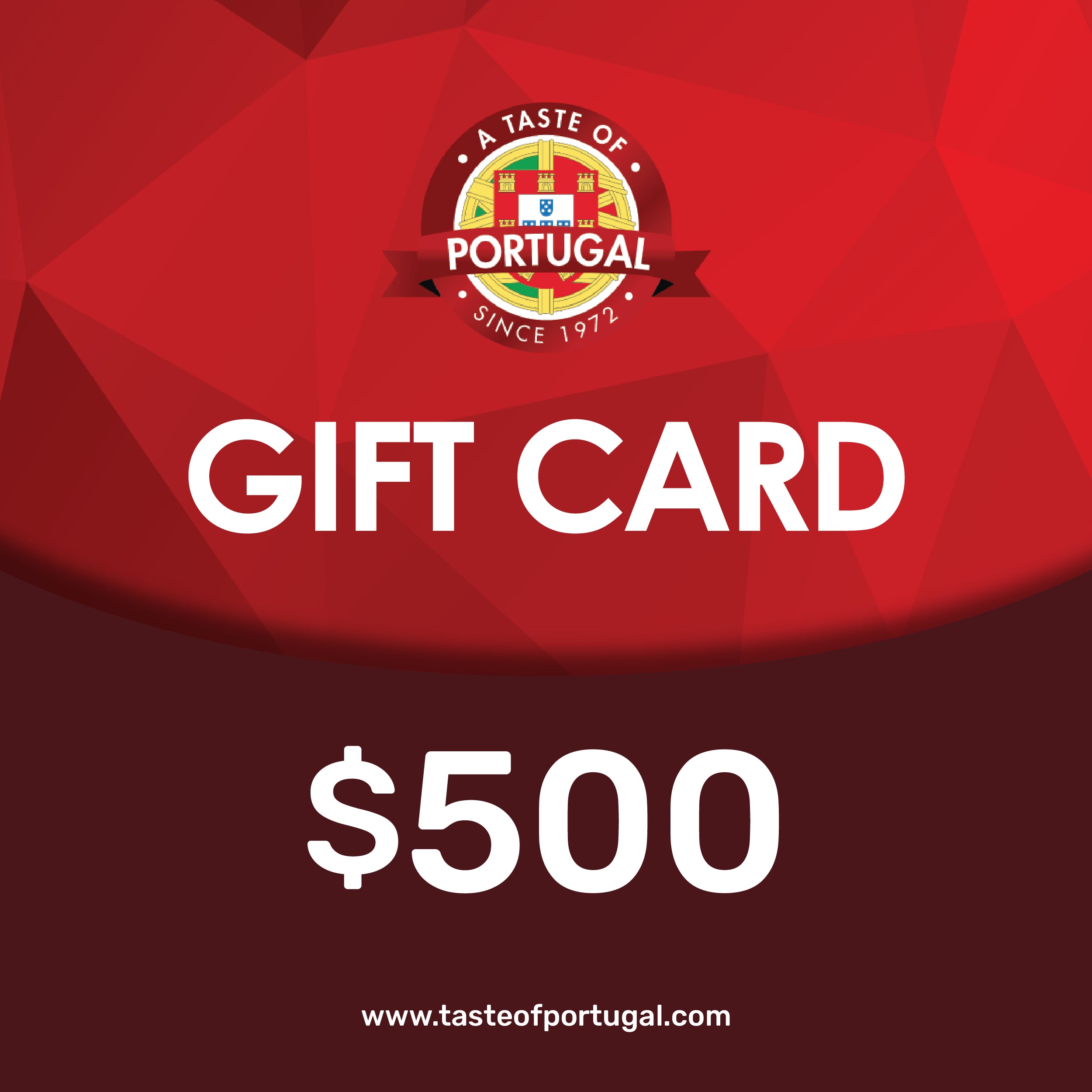 Taste of Portugal Gift Cards - Unleash the Culinary Magic of Portuguese Cuisine - Perfect for Food Lovers - Available in Various Denominations
---
Gift the Experience of Authentic Portuguese Flavors with Taste of Portugal Gift Cards – A Culinary Journey Awaits!
Indulge the food lovers in your life with the unmatched culinary experience offered by Taste of Portugal Gift Cards. Whether they're seasoned travellers or enjoy the authentic flavours of Portuguese cuisine, these versatile gift cards unlock a world of culinary delights.
From savoury Piri Piri Chicken to sweet Pastel de Nata, recipients can explore the richness of Portuguese food culture. Available in various denominations, these gift cards present a unique and thoughtful gift for any occasion.
Features and Benefits:
Authentic Culinary Experience: Provides access to traditional Portuguese culinary experiences.
Perfect for Every Occasion: A thoughtful gift for birthdays, anniversaries, holidays, or just because.
Various Denominations: Choose the amount that fits your budget, offering flexibility and convenience.
No Expiry Date: Use the gift card anytime, as it never expires, ensuring recipients can plan their Portuguese culinary journey at their leisure.
Simple to Redeem: Easily redeemable at participating locations, making it user-friendly for all recipients.
Important FAQs:
Q: Where can the Taste of Portugal Gift Cards be used? A: The cards are redeemable at www.tasteofportugal.com

Q: Do these gift cards have an expiry date? A: No, the Taste of Portugal Gift Cards never expire, offering the freedom to use them whenever convenient.

Q: Can the gift cards be recharged? A: No, they can not be recharged

Q: Is there a fee for using or activating the gift card? A: There are no additional fees for activation or use, ensuring a seamless gifting experience.
The Taste of Portugal Gift Cards are more than just a gift; they are an invitation to explore and revel in Portuguese cuisine's vibrant and diverse flavours. This gift promises an unforgettable gastronomic adventure for foodies, travellers, and anyone who appreciates good food. Experience the authentic Taste of Portugal, one delightful bite at a time!